Meet Our Pastor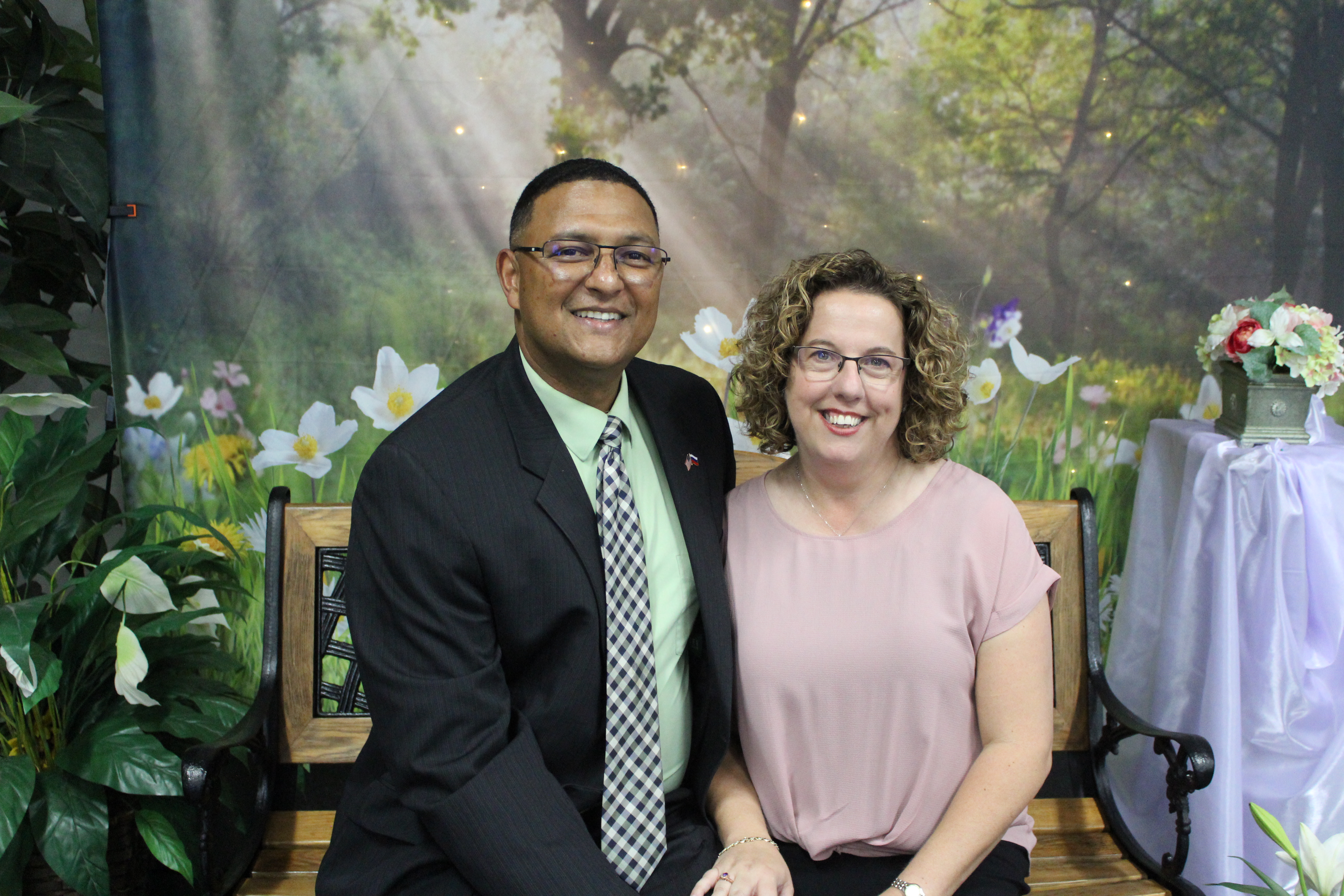 I received Christ as my Saviour in the summer of 1978 at the First Baptist Church of Lake Park, Florida. I was invited to go to church by two bus ministry workers one year prior to being saved. After learning about the God of the Bible, the Holy Spirit convicted me of my need for salvation. So, one Sunday morning in 1978, I walked forward during the invitation in Children's Church and invited Jesus to be my Lord and Saviour. A few weeks later, I received assurance of my salvation. I believe that the Lord was dealing with me about surrendering my life to Him, but I did not know what to do. I was the first and only one in my family to be saved. 
After a couple of years of faithfully attending church on Sunday mornings, I gradually stopped going. I became heavily involved in sports and joined the Fellowship of Christian Athletes which met regularly at my Junior High School. Eventually, I stopped attending these meetings as well. In high school, I became further backslidden and by my senior year began to experiment with drugs and alcohol. I knew it was wrong but after the first high, I was addicted. The Lord allowed me to experience seven years of misery before his hand of intervention stopped me from killing myself (Romans 8:1). On April 5, 1991, I was arrested on drug related charges and put in jail. 
During my time in jail, I turned back to the Lord and asked Him to be Lord of my life again. The Lord delivered me from addiction and I have not used drugs or alcohol since that time (1991). After my incarceration, I sought further help through Alcoholics Anonymous and Narcotics Anonymous. The Lord began to deal with me about church attendance after 4 years of sobriety. 
I began to attend different churches and even went back to my home church. The teachings had changed so much that I did not think I would even find a church that taught the same things again. During my business travel, I was invited to attend Landmark Baptist Church in Haines City, Florida in 1997. It was there that I felt like I was "home" again. The Lord immediately began to deal with me about my life and worldly philosophies. After attending Landmark for one year I was baptized and began serving the Lord. I believed the Lord was calling me to preach so; I surrendered to go to Bible College in 1999. The Lord opened the door for this to happen. I graduated Bible College in 2003 with a BA in Theology. Since then the Lord has opened many doors of service. With each one I continue to learn more about the Lord and his calling on my life.